New Properties for Sale in Gazipaşa in Alanya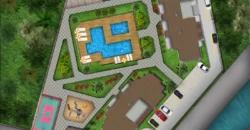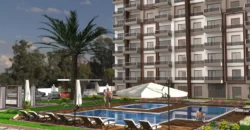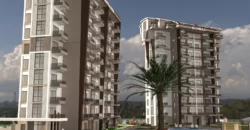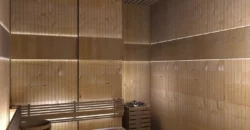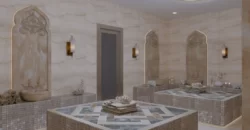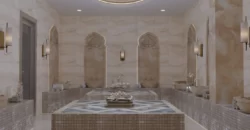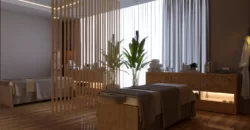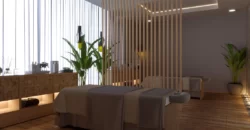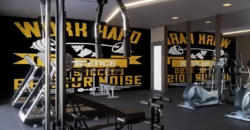 Description
Our project with a five-star hotel infrastructure consists of 2 blocks built on 5335 m2 and a total of 96 apartments.
74 pcs 1+1 (55 m2)
22 2+1 Duplexes (100-122 m2)
Project reflects the glorious life in its architecture in its most passionate form. Apartments with sea views, from material to design, combine the quality of life of prestige owners with their visuals.
A Comfortable Life
Antares Koru, the most elegant and privileged residential type of the project, invites you to an elite life with the advantage of using the garden that it offers, in addition to its enthusiastic apartment life, it brings villa pleasure to your apartment life. The convenient rooms of Antares Koru will redefine the definition of happiness with the garden pleasure that will be one step away from you, and you will enjoy the moment on the sun loungers right in front of your door.
Construction Start Date : 15/04/2022
Construction Completion Date : 15/12/2023
30% for 1+1s, 40% for 2 + 1s with a down payment, the possibility of interest-free installments until the end of construction.
General Features
– The Gym
– Turkish Bath
– Spa
– Sauna
– Pool
– Children's Swimming Pool
– Indoor Playgrounds
– Wireless Internet (Wi-Fi)
– Satellite TV
– Generator
– Doorman/ Gardener
– Central Water Purification System
– Park
– 24/7 Security and Video Surveillance System
– Basketball Court
General Characteristics of the Apartment
Kitchen Cabinet
Built-In Bathroom Set
Floor Ceramic Coating
Hidden Led Lighting on Ceilings
Sound and Heat Insulated Window System
Quality Wooden Room Doors
Cable Satellite TV System
Video Intercom
Steel Doors
A Comfortable Life
We have put spacious facade, open living area and functionality at the forefront when planning your apartments with optimal use.
Destinations :
To the sea : 2.3 km
Airport : 3.5 km
Gazipasa City Center : 1 km
Alanya : 35 km
Property ID

AL0093

Price

120,500€

Property Type

Apartments, Invest

Property status

For Sale

Bedrooms

1

Bathrooms

1