Perfect Villas for Sale in Tepe in Alanya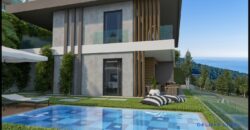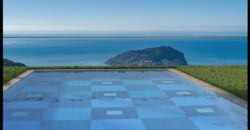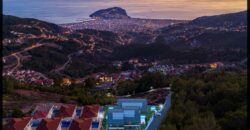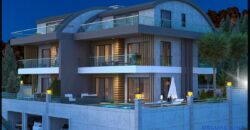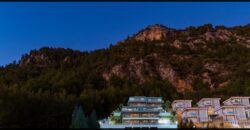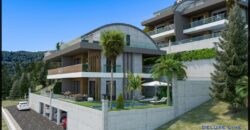 Description
WE ARE BUILDING 4 VILLAS ON 1751 ISLAND/5 ON A TOTAL OF 1326,52 m2
PLOT IN ALANYA TEPE REGION.
LOCATION:
THERE ARE 1751 PLOTS IN ALANYA TEPE NEIGHBORHOOD
5, BEKTAŞ LOCATION. It is 124 km from ANTALYA AIRPORT and 44 km from Antalya Airport.
GAZIPASA AIRPORT is 5 km from ALANYA PORT.
PROJECT GENERAL:
1326.52 SQUARE METERS.
TECHNICIAL SPECIFICATIONS:
TECHNICAL DETAILS TO RISE OUR LIFE STANDARDS AND
PROVIDE EASE.
VILLA FACILITIES:
SATELLITE SYSTEM
Wi-Fi INFRASTRUCTURE
GENERATOR
FLOOR HEATING SYSTEM (BATHROOMS)
BOILER
WATER TANK
ELEVATOR INSTANTLY
THIS
HEATING AIR CONDITIONER
Gypsum Board Suspended Ceiling
SPOT LAMPS
WASHABLE WALL PAINTS
LAMINATE FLOOR (ROOMS)
CERAMIC FLOOR
BATH AND KITCHEN
CABINET 1 1st CLASS SINK WC SEATS AND FIXTURES
SAFETY & ENVIRONMENT:
CAMERA SYSTEM
STEEL DOOR VIEW
DIAPHONE SYSTEM
A1 BLOCK: NET 352.48 m2, GROSS 411.47 m2 and 3 FLOOR.
A2 BLOCK: NET 350,50 m2, GROSS 406 m2 and 3 FLOOR.
B1 AND B2 BLOCKS: Net 352.56 m2, GROSS 411.42 m2 and 3 FLOOR.
SEA, CASTLE, NATURE VIEW
EVERY VILLA IS HIGH
A1, B1, B2 VILLAS WITH PARKING FOR 2 VEHICLES
PARKING AVAILABLE IN A2 VILLA FOR 1 VEHICLE
EVERY VILLA WITH PRIVATE POOL
SITTING ROOM
KITCHEN ISLAND 2 ROOM 1 ROOF ROOM 1 STORAGE 3 BATHROOMS 2 WC 2 BALCONIES 2 DRESSING ROOM FURNISHED VILLA FEATURES:
OVEN, COOKER, REFRIGERATOR, DISHWASHER, WASHING MACHINE, LOCK
(BEKO BRAND DEVICES)
4 AIR CONDITIONERS
FLOOR HEATING SYSTEM (BATHROOMS) ROOF
CLAMP METAL SYSTEM
INTERNET – TV INFRASTRUCTURE
WE WOULD LIKE TO ANNOUNCE AN IMPORTANT NOTE TO OUR DEAR INVESTORS WISHING TO BUY THE PROPERTY; PERSONS WISHING TO HAVE TURKISH CITIZENSHIP WITH THE OWNERSHIP HAVE THE OBLIGATION TO PAY TAX, WITH THE AMOUNT EQUIVALENT TO THE EXCHANGE PURCHASE DOCUMENT OF 35%.
Estimated Construction Start Date: 01.08.2023
Construction Completion Date: 01.08.2025
Property ID

31876

Price

810,000€

Property Type

Invest, Our Projects, Villas

Property status

For Sale

Rooms

4

Bedrooms

2

Bathrooms

3

Year Built

2024

Size410 m2
Label

Turkish Citizenship